Custom Sign We made for the Awesome folks at FirstCast Cabin In Uncertain Tx.
   The customer went with a two piece layered design so that it would have a 3D effect as well as be able to be Powder Coated with two different colors as they planned to do in the future.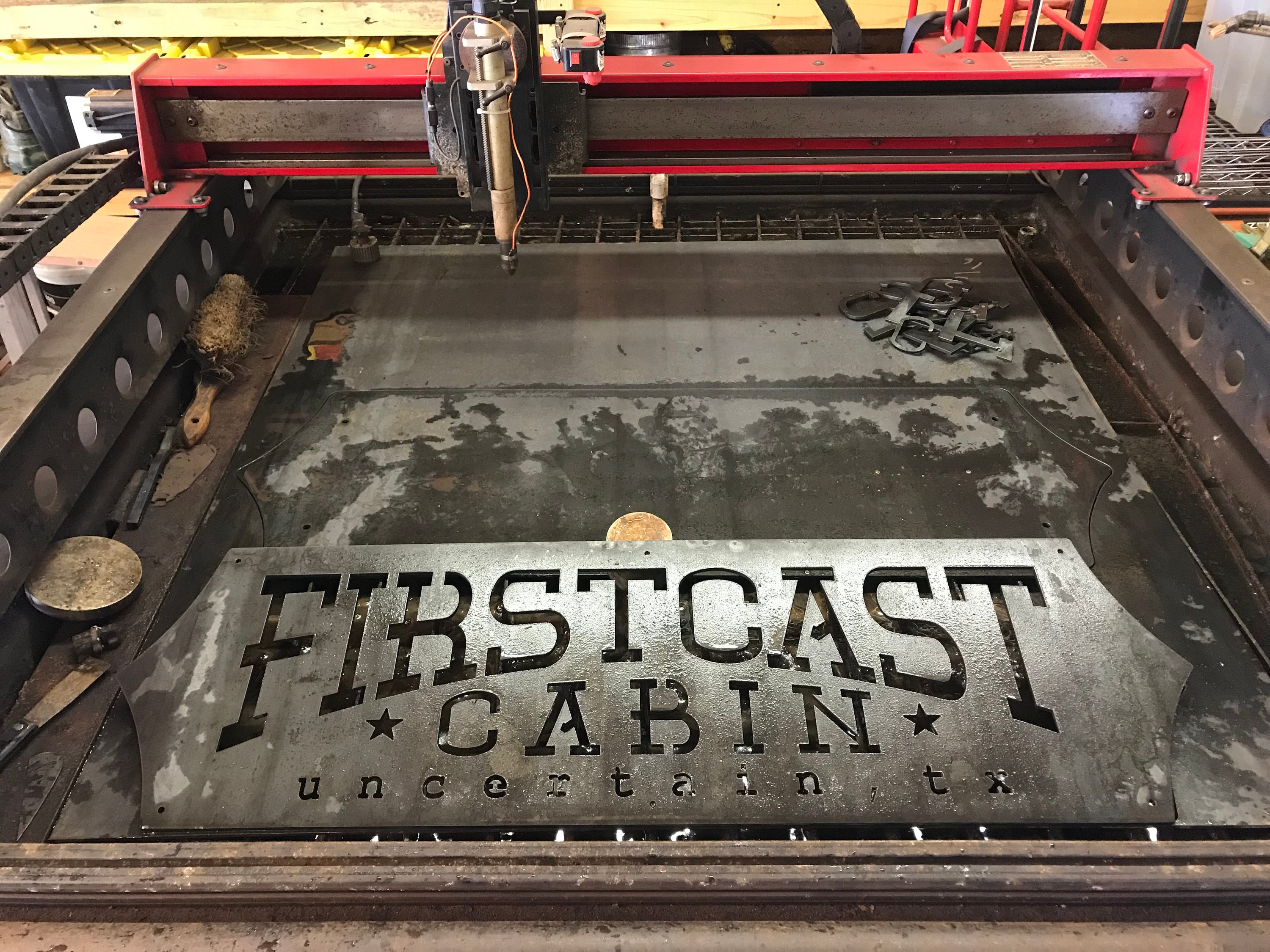 Cutting out the front and back plate out of 3/16" steel.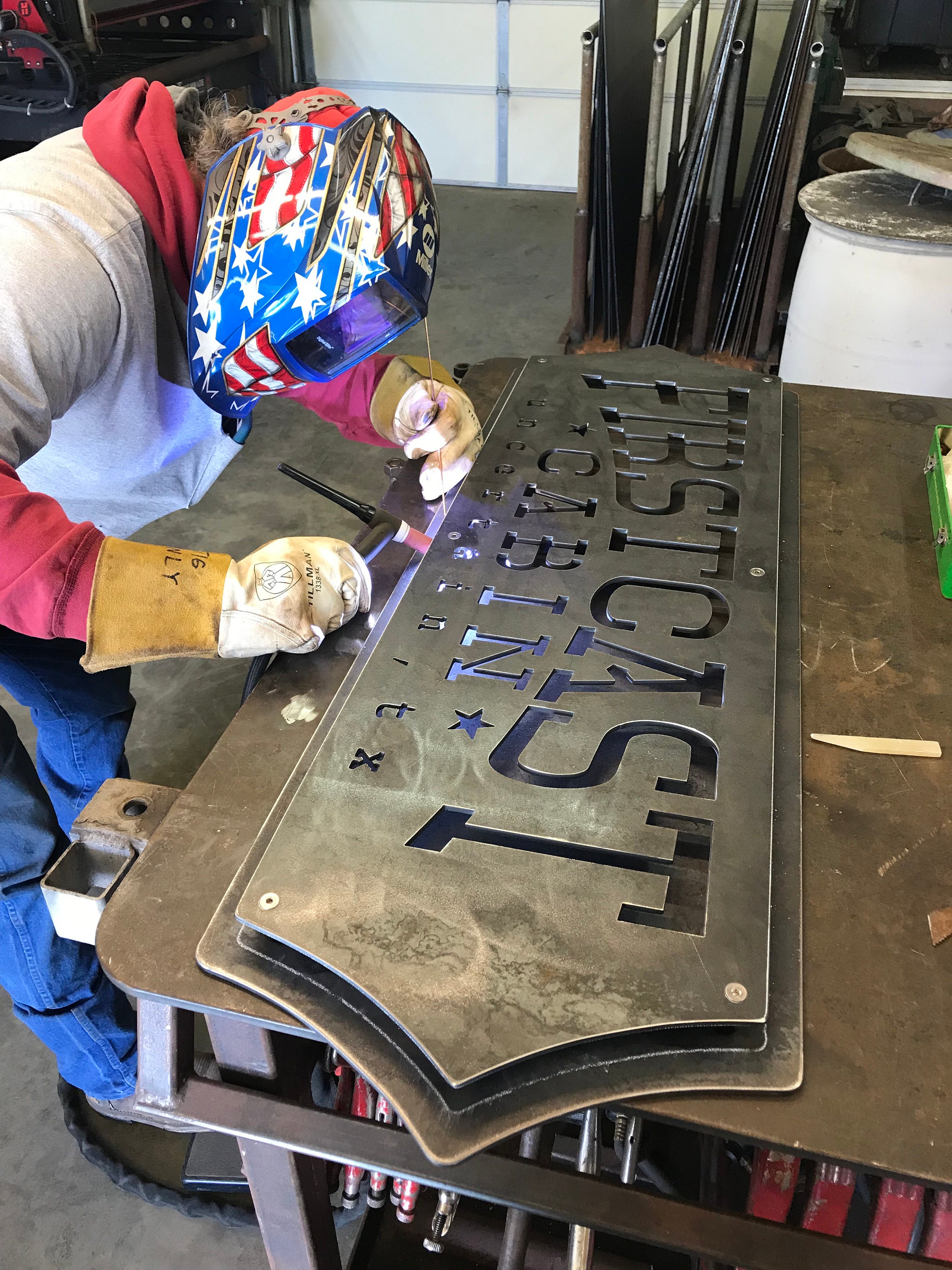 Welding on the standoffs to the backing plate.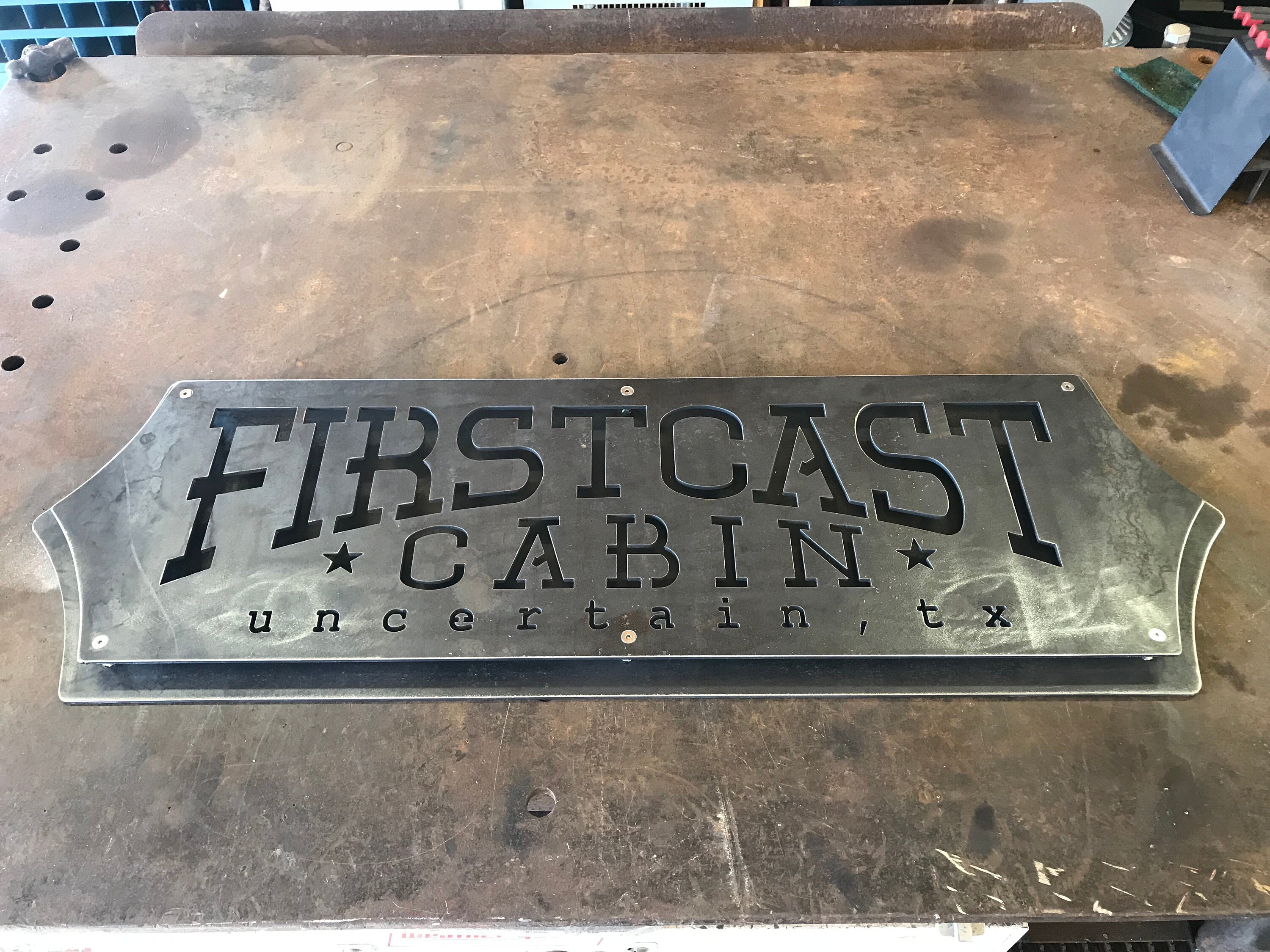 Finished product.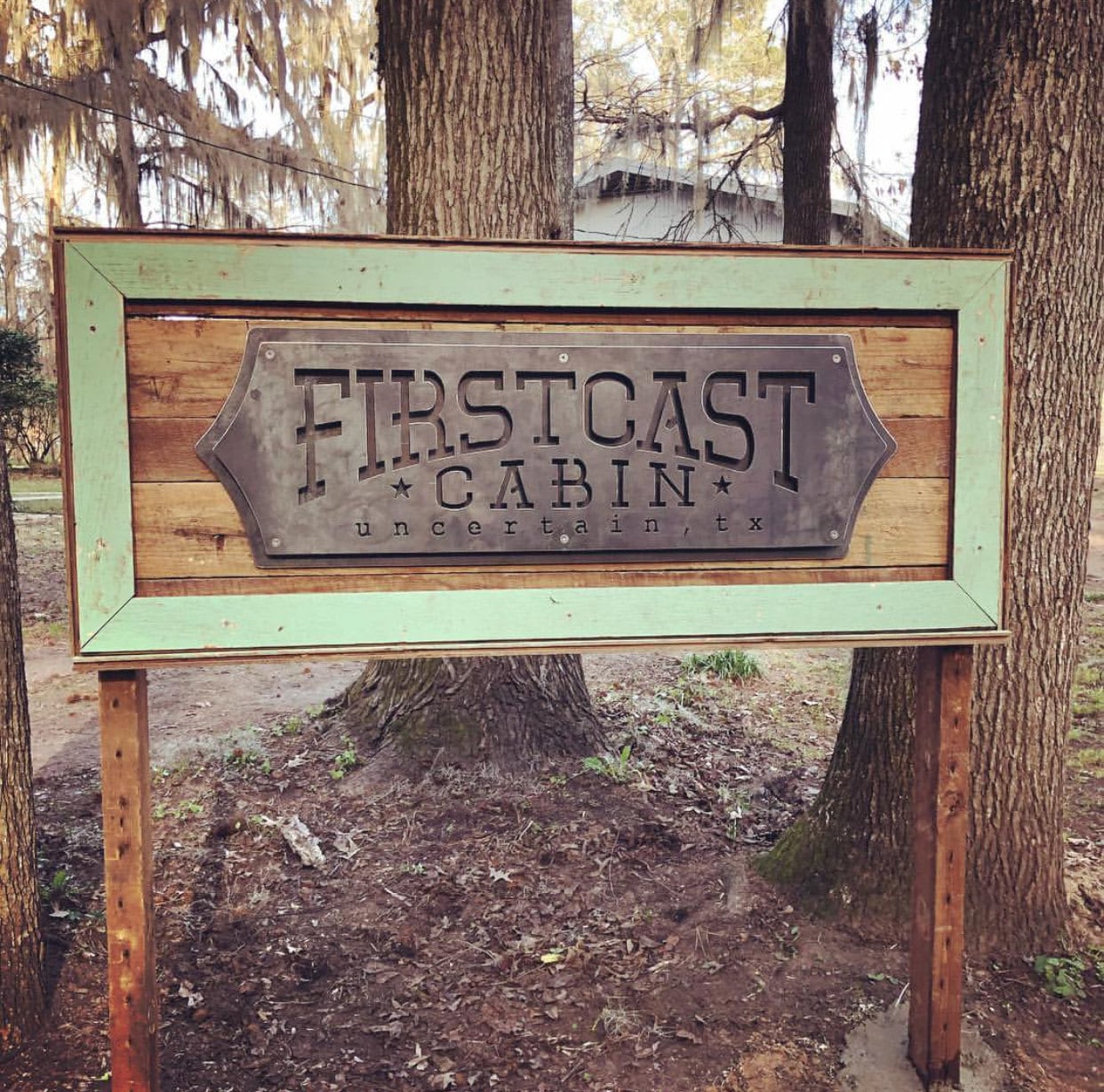 Here is a picture from the customer after they built the backing board and mounted the sign. 
We would like to thank the great folks at FirstCast Cabin again for choosing M.C.Welding to be apart of this project. 
For more info on FirstCast Cabin or to book a night you can visit them at  
Website http://caddolakefirstcastcabin.com
Facebook @firstcastcabin
Instagram @FirstCastCabin